Sports Massage Therapy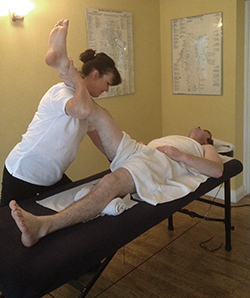 Sports and remedial massage is about the manipulation and rehabilitation of the soft tissues of the body e.g. muscles, ligaments, and tendons, using specific strokes and stretches.
Sports massage is not just for sports people. Whether you compete in high level sports or do very little exercise, sports massage can be extremely effective in dealing with muscle tension, muscle spasm and injuries.
If you are involved in competitive sports,  massage can be an effective way of speeding up your recovery time, leading to improved performance.  Regular sports massage can also identify any possible future problems and assist in prevention of injury.
If you are undergoing any chiropractic treatment, sports massage therapy is a fantastic way of supporting this treatment and can often speed/aid recovery.
To book an appointment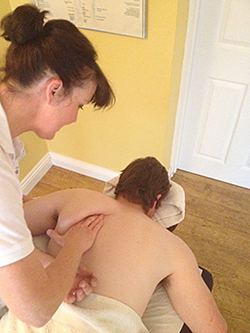 Please call 01297 553522 or email info@eastdevonhealthandfitness.co.uk
A communication can then be started to establish the correct therapy for you.