Walking 'The East Devon Way' In July we walked our second section of The East Devon Way' as a sponsored walk, raising funds for a local group called 'The Project' ; based in Axminster, they give much needed support and help to young people and their families with mental health issues in our community.
A wonderful day out shall be remembered as very special by all in the team, not just the great scenery, great exercise, and excellent company, it was "topped off" by the feeling of  making a real  difference for other peoples lives.   We are happy to say we were able to raise the sum of £405.00 which has now been received by Debbie Humberstone for use by 'The Project'. Debbie and I would like to thank everyone who was involved, sponsors and walkers alike, for your kind and generous support. Thank you so much —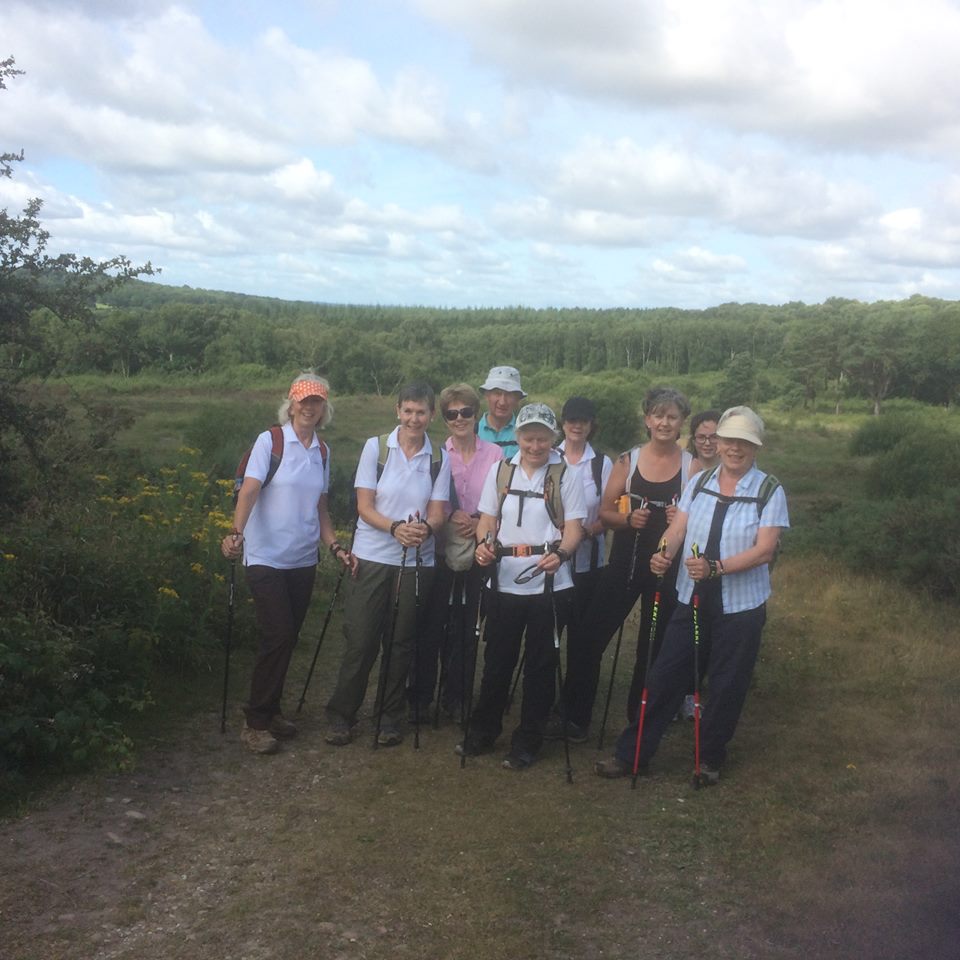 at Aylesbeare Common.