EDHF Nordic Walking are delighted to announce their acceptance of becoming an Ambassador for the 'East Devon Way' and their collaboration with the East Devon branch of the AONB to promote use and walking of this unique route
On May 25th 2015, Bank Holiday Monday a Group of East Devon Health and Fitness Nordic Walkers will be walking a section of the East Devon Way
Starting at 'Knapp's Copse Nature Reserve' near Colyton and following the East Devon Way to finish in Lyme Regis, a distance of approximately 16 miles.
For more information about the 'East Devon Way' visit the East Devon AONB website www.eastdevonaonb.org.uk  there you will see the entire route; approximately 40 miles in total, and all the wonderful experiences that await you.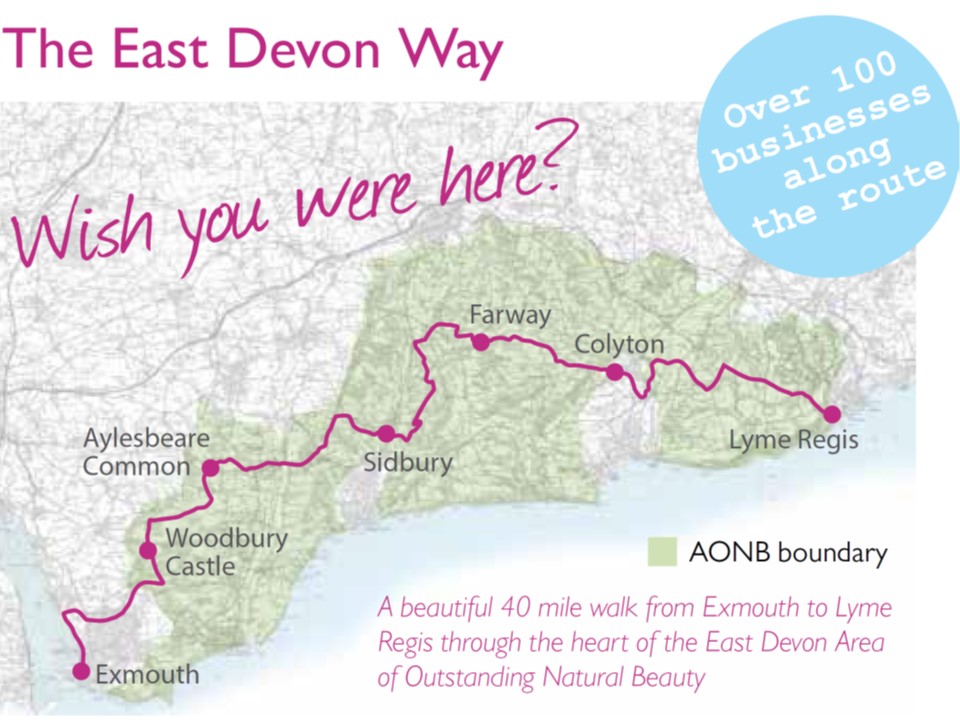 EDHF Nordic Walking is hosting some Nordic Walking Tasters and further training, using part of the EDW – the dates for these are below
1 – 2.30pm Thursday July 2nd
1 – 2.30pm Thursday September 10th
1 – 2.30pm Thursday October 8th
The venue for the tasters and training is 'Chantry Bridge Playing Fields, Colyton'   EX24 6DT.
Booking is essential so please contact Lindsay on 01297 553522 or email at info@eastdevonhealthandfitness.co.uk