Okay we're on the countdown to Christmas now!!
There's still enough time to shed a few pounds of unwanted midriff before the festive time
Sign up for a short course in Personal training, so that it won't just be your Christmas tree that sparkles this party season. 
in this fully appointed Private Gym, where you are assured of complete privacy and expert advice.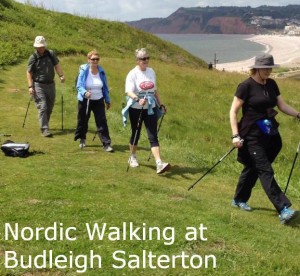 Or how about coming along to a Nordic Walking taster session, the fast growing leisure activity
in the world today: next taster on Thursday 5th December at 1pm here at
'Hedges' Colyford This wonderful style of exercise will help you tone up and increase your fitness levels whilst having a fun time exploring the wonderful East Devon Countryside
To find out more; drop a email from the contact page or call 01297 553522 to speak to Lindsay